Generating word-of-mouth publicity is one of the most credible ways to increase your profile. And while old-style print media still has clout, we're now in the world of viral marketing and social media, so there are even more opportunities to raise your profile in the offering, like these...
Focus and Cover Your Niche
"Dog bites man" isn't a story, but "man bites dog" IS.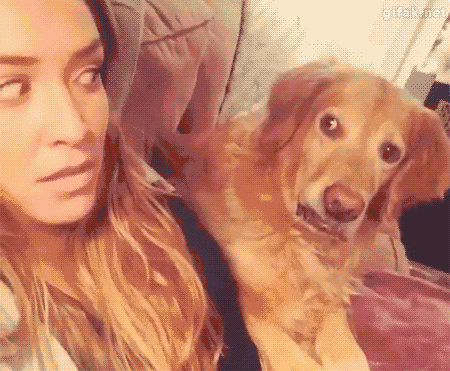 Offer up a unique idea that will capture your target audience's eye.
No one is in the business of giving you free publicity; rather the business of sharing valuable and interesting information. Make sure that's what you give them.
Social Media Megaphone
Platforms like Facebook, Twitter, Insta, YouTube, and LinkedIn are free of charge to use; so feel free to use them to help promote yourself with great content to build your audience and encourage word-of-mouth publicity.
Remember, positive publicity is not just for people who can afford it; you too have the tools at your disposal to leverage its power.
Write a Press Release
Press releases serve two purposes; you can send them to journalists to (hopefully) cover, and you can add them to your site's news section and distribute new snippets via your social media accounts.
But when creating the content, think to yourself, what is the reader's takeaway? In other words, after reading the article, will it make them say it was a worthy investment of their time?
Use your industry knowledge to create critical takeaways for your readers. Likewise, use op-eds to up your profile, thus boosting our reputation to facilitate new sales.
Remember, back-patting isn't news.
Go for the Marketing Gold
Winning an award is one of the best ways to get publicity. Awards are the instant credibility hacks, particularly when most of them cost nothing to apply.
You do not only get recognised for your talent and boost your prestige, but you also get a chance to network with other like-minded leaders in your field of expertise. Make sure you look for one that's both highly respected within your industry and likely to generate interest from the press.
Sponsor Local Charities; Be Philanthropic
Supporting local charities not only feeds your soul (and those who need it), but it helps showcase your brand values to hundreds of people in your target audience.
Also look for organisations that are doing the right thing for their local communities (via sponsorships or as a social enterprise) and offer your support in a meaningful way.
Invest in Promotional Merchandise
Promotional gifts can be an effective way to thank clients and customers for their business, all while reinforcing your brand image.
Please the crowd with some handy, quirky or clever gifts or offer up branded merchandise and turn your recipients into walking billboards.
However, a cheap-looking product or giveaway can detract from the feelings of goodwill that could emanate from something of more value, so ensure you only embark on this initiative if you can truly afford it.
Advertise
Advertising can be a double-edged sword as far as raising your profile in a meaningful way.
Despite having complete control over the message and the fact that it will get a run, not only can the promotion be missed, paid promotions can be expensive and since the consumer knows that it's paid content, they are likely to attach less weight to the message.
Try Content Marketing
Despite having a long lead time, the value of content marketing hasn't yet sunk in for some businesses.
Investing in blogging or content creation is a clever and tactical way to approach brand awareness, with numerous returns on the investment, like:
increasing organic search traffic
growing a mailing list
lead generation.
Come Up With an Experiential Stunt
Sometimes it's best to just 'hit the streets' to engage with potential customers.
Whether it's in the form of flash mobs, street pop-ups, hiring artists or engaging people with VR headsets, campaigns like these can work for both B2B and B2C companies, and are only limited by your imagination.
Reach Out to Podcasts
Like blogs, make sure you research individual podcasts that align with your target audience to volunteer to join as a guest. Do your research on podcasts of interest (eg. "best podcasts on tax in Australia"), and make sure you tune in to a couple of episodes before volunteering or committing to being a guest.
Conclusion
Raising your profile through the power of publicity is one of the most reliable ways to boost footfall. If you're not telling your story and chatting about your business to the outside world, it'll be no surprise if nobody knows what you do.
Don't be afraid to put yourself out there, have fun with it, test your ideas, and see what works.
And of course, if you're keen to just sit back and let opportunities find you, sign up for free media leads service SourceBottle today. You'll start getting relevant publicity opportunities in your inbox straightaway.
Best part? It's free and might just be the boost your accounting practice needs.